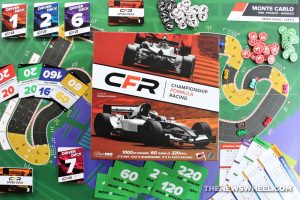 Campionato ufficiale CFR, un socio ASGS tra i primi 10 (P1 è la serie più alta, come la F1) che si contenderanno il titolo!
Oggetto: The Next Season of PBeM CFR Starts… Now (ish)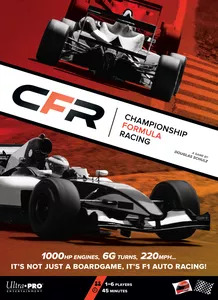 The 2023 season will be starting very soon. I've finished putting together the fields but wanted to send out a quick email before I turn things over to your race stewards.
First, I want to try to wrap this season up sooner in the summer than I have the last couple. So we're going to turn this season into a bit of a sprint with some shorter tracks. The first track is attached and is a bit of a COVID special: the shorter, outer circuit at Sakhir in Bahrain.
Second, a mea culpa… I'm sometimes bad at math. I mis-calculated how I was going to have to populate the new tiers 3 and 4 from last season to this one. So I tried to do the fair thing based on what I had said… at least as close as possible. I'll explain as I reveal where everyone is racing and who is stewarding. Apologies for the confusion.
In the end, tier 1 is what it was always going to be. The top 6 drivers in tier 1 from last season and the top 2 from each of the tier 2 series: Divoll and Reilly. The note in parens is short-hand for the tier and race the person was in last season. In P1, people without a note were in P1 last season.
P1: stewarding by Stephen Engle
Mario Ales (2D)
James Benham
Scott Mallard
Jeff Harrington
Don Tatum
Robert Rund (2R)
Tim Baker
Douglas Schulz (2D)
Stephen Peeples
Gianluca Lari (2R). – Socio / Sindaco ASGS!
Tier 2 is four drivers demoted from P1, plus eight drivers who finished mid-pack in tier 2 last season, plus the top two from each of the 4 bottom tier races last season. This is where I started to go off the rails… when I announced the new set-up I said top 3 would be promoted. Well there just isn't room for that. But I somehow forgot all about putting people in the new tier 3, so all is not lost. Most on that next.
Divoll: stewarding by Scott Mallard
Jason Schultz (3F)
Michael Polcen (1)
Joe Meyer (3M)
Dave Blizzard (2R)
Jack Beckman (2D)
Brent Fritz (3A)
Chris Long (1)
Chris Brandt (3C)
Thomas Van Hare (2D)
Tim Mossman (2R)
Reilly: stewarding by me
Bruce Rae (2R)
Jim Orlando (3A)
Stephen Engle (1)
Brian Duddy (3C)
Kevin Harrington (2D)
Bruno Passacantando (2D)
Justin Swaine (3M)
Will Kennard (2R)
Curtis Milbourn (3F)
Jeff Cornett (1)
Tier 3 ends up being the 8 drivers demoted from tier 2 last season… then I took the 3rd – 5th ranked drivers from each last year's tier 3 races to fill out these two races.
Ascari: stewarding by Rando
Hamish Williams (3A)
Paul Williams (3C)
Giuseppe Incorpora (2D)
Bruce Lavoie (3A)
Jeremy Seiler (3M)
John Garner (3C)
Rando Needham (2R)
Mike Hoyt (2R)
Chris Brown (2D)
Larry Dygert (3F)
Fangio: stewarding by Jack Beckman
Marshall Collins (3F)
Doug Palmer (3C)
Tim K (2D)
Palmiro Matteini (3M)
John Welage (3F)
Dave Ingraham (2R)
Jim Fleckenstein (2R)
Scott Hankins (3A)
Dennis Nicholson (3M)
Franklin Haskell (2D)
Then, the new tier 4 gets whoever is left who raced last year plus a couple rookies.
Clark: stewarding by me
Brad Holcomb
Juan Francisco Torres (3A)
Doug Galullo (3F)
Will McConchie (3F)
Chris Bernardo (3M)
Dave Miller (3C)
Bob Blanchett (3F)
Steve Hein (3A)
Steve Bernardo (3M)
Federico Scarpino (3C)
Moss: stewarding by Tim Mossman
Jason Rupp (3C)
Luca Saletti (3A)
Andrew K
Michael Lind (3F)
Randy Collins (3M)
John Steffey (3F)
Morris Akers
Russell Harley (3M)
Chris Hancock (3M)
Leon Jackson "Blacketo" (3C)


Doug Schulz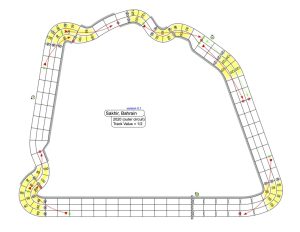 Pubblicheremo un report sul campionato…